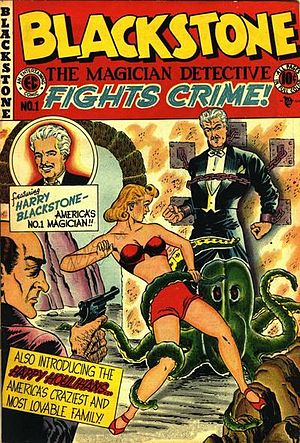 The horror comics of the 1950s were highly influenced by the creepy stories that were broadcast over the radio years earlier. The aged voice of Old Nancy, The Witch of Salem (and her cat Satan) from The Witch's Tale is mentioned as a direct influence for The Old Witch who hosted EC's Vault of Horror. What better source of short terrifying tales than those that had already used imagination as their color palette?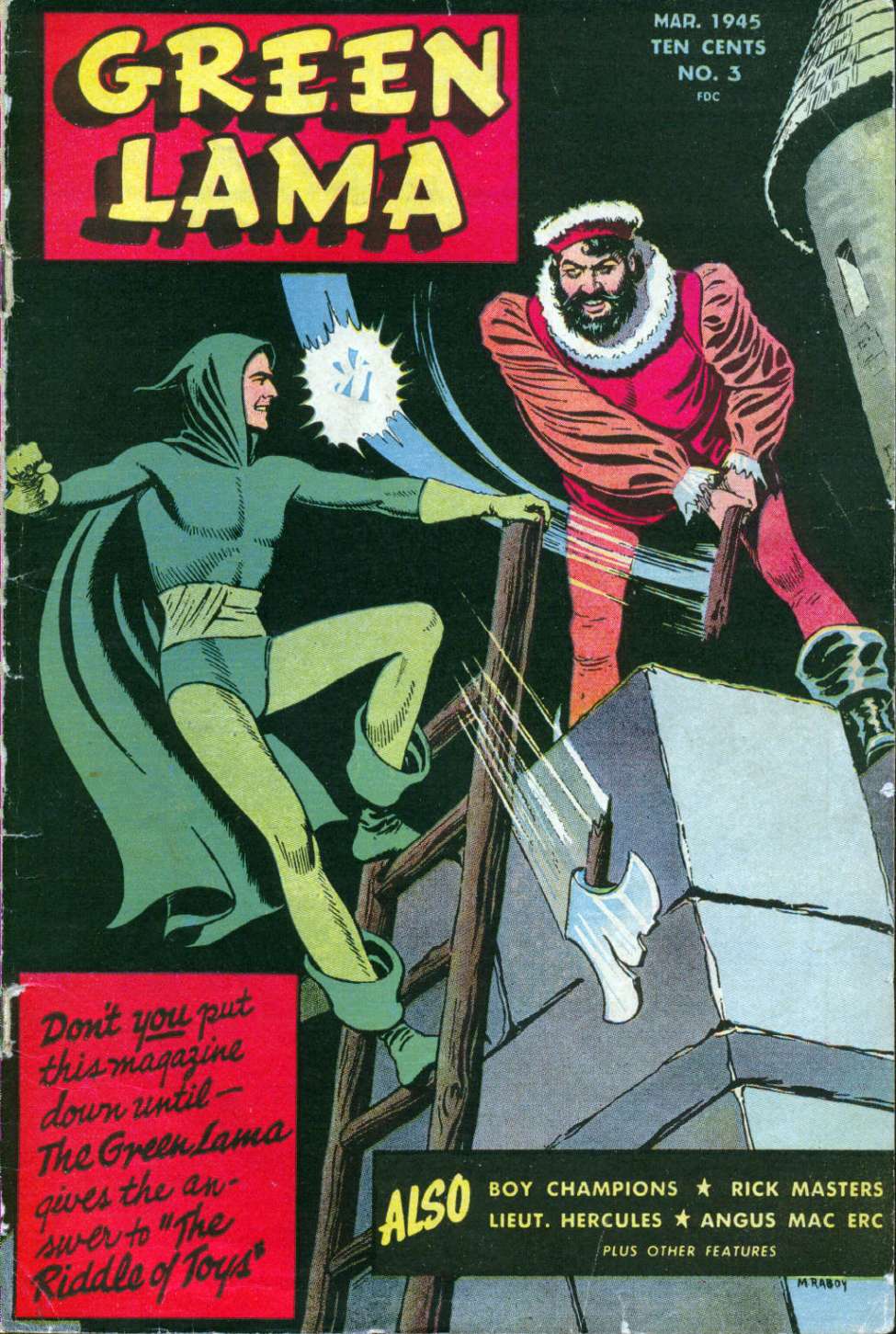 The obvious first crossovers were the crime comics; Blackstone the Magic Detective, Crime Does Not Pay, Gangbusters. Next came the heroes like Green Hornet and The Shadow, who had also been appearing in the pulps since long before their radio debuts.

"More than three years after the demise of his comic book, The Green Lama was resurrected for a short-lived CBS radio series that ran for 11 episodes in 1949″.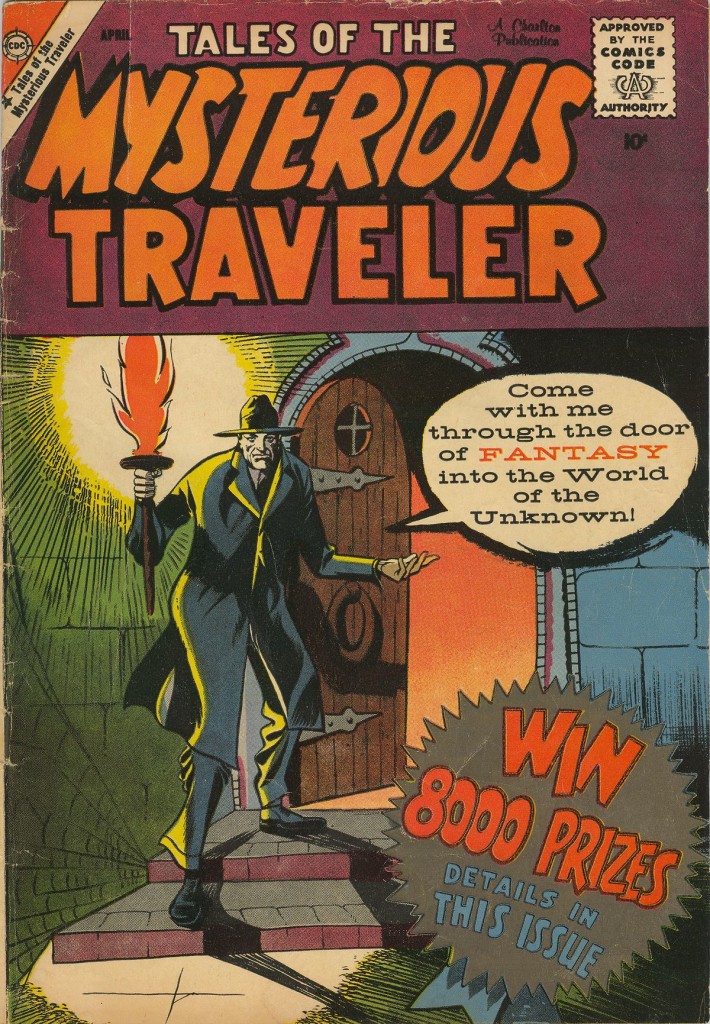 "Mysterious Traveler Comics #1 (Nov. 1948) had a direct tie-in with the radio series, including the story "Five Miles Down," taken directly from an episode scripted for the radio program. (Charlton Comics published a separate Tales of the Mysterious Traveler comic book for 13 issues from 1956 to 1959.)" [Wikipedia]

Stories of terror from beyond the grave were not far behind. Some series, like Suspense, crossed over from radio to comics and on to television and movies!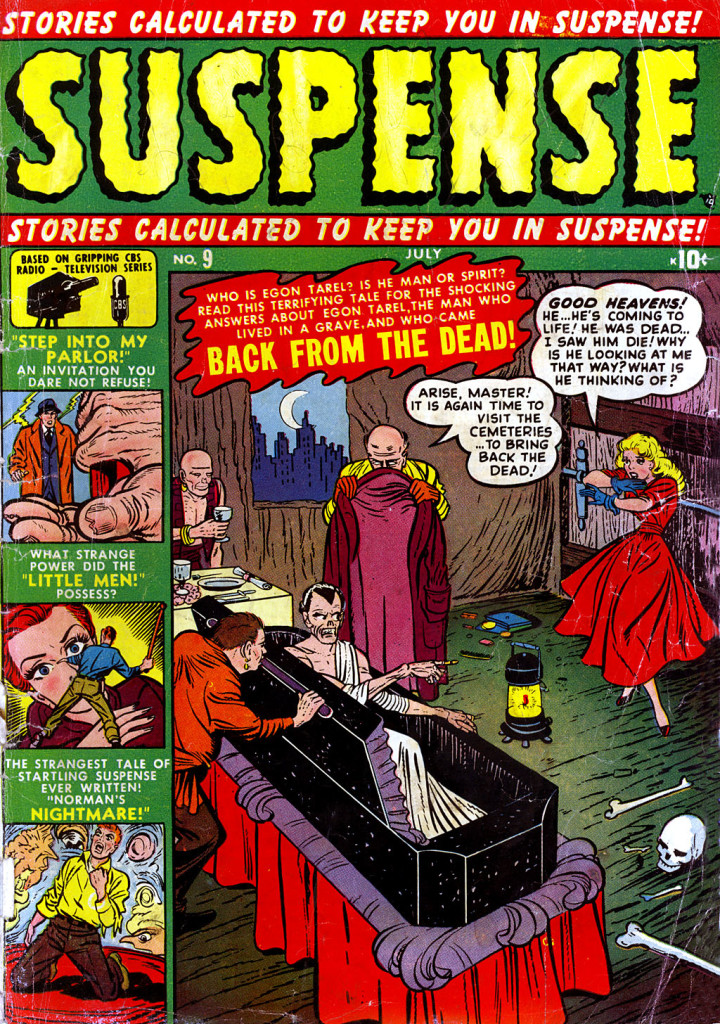 So finally, here is a tantalizing taste of terror that will tickle your ears!
The comic book stories are followed by the radio version.
Listen with the lights out!
---
Black Magic in a Slinky Gown
From Baffling Mysteries #6 (1952)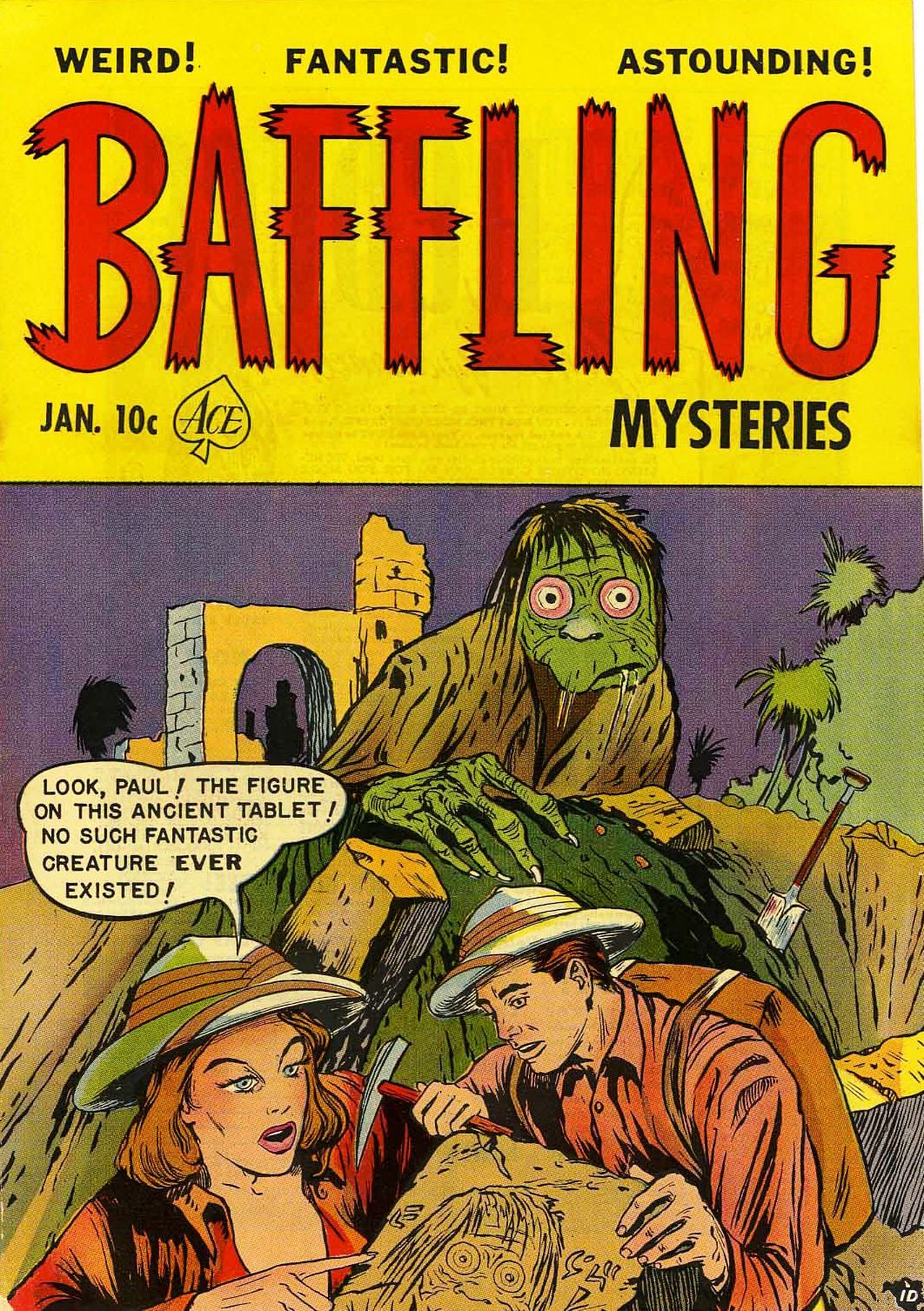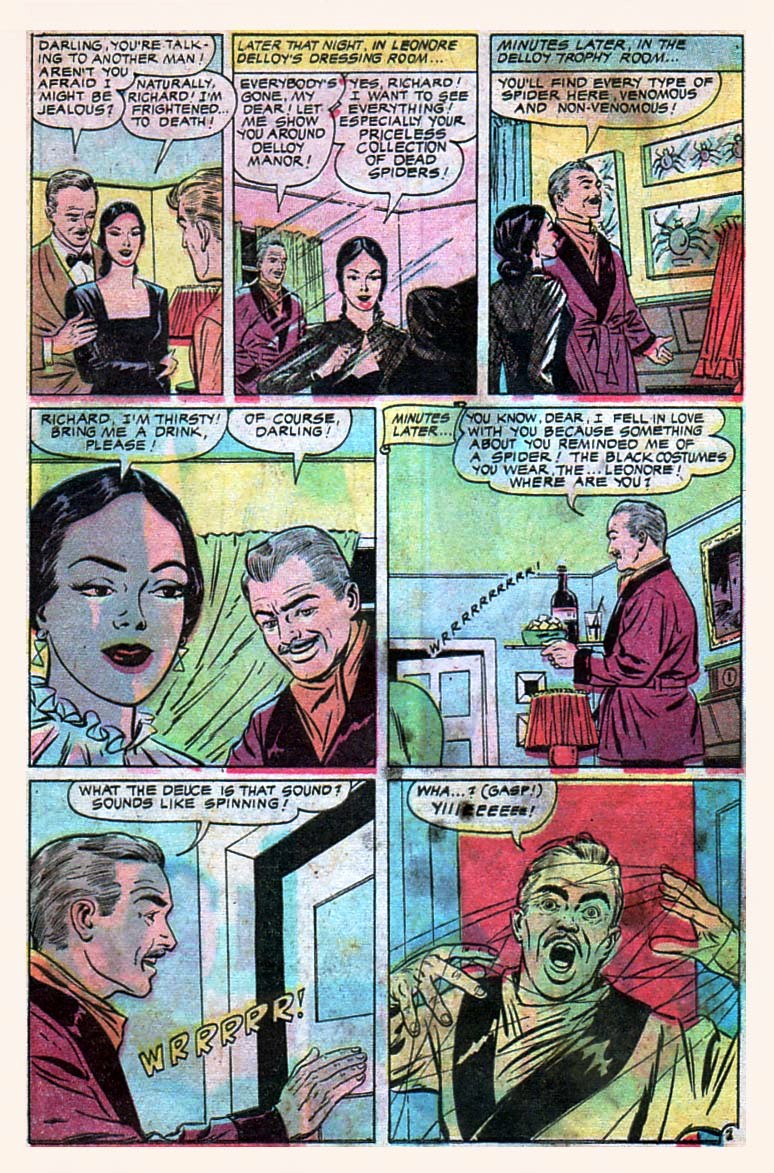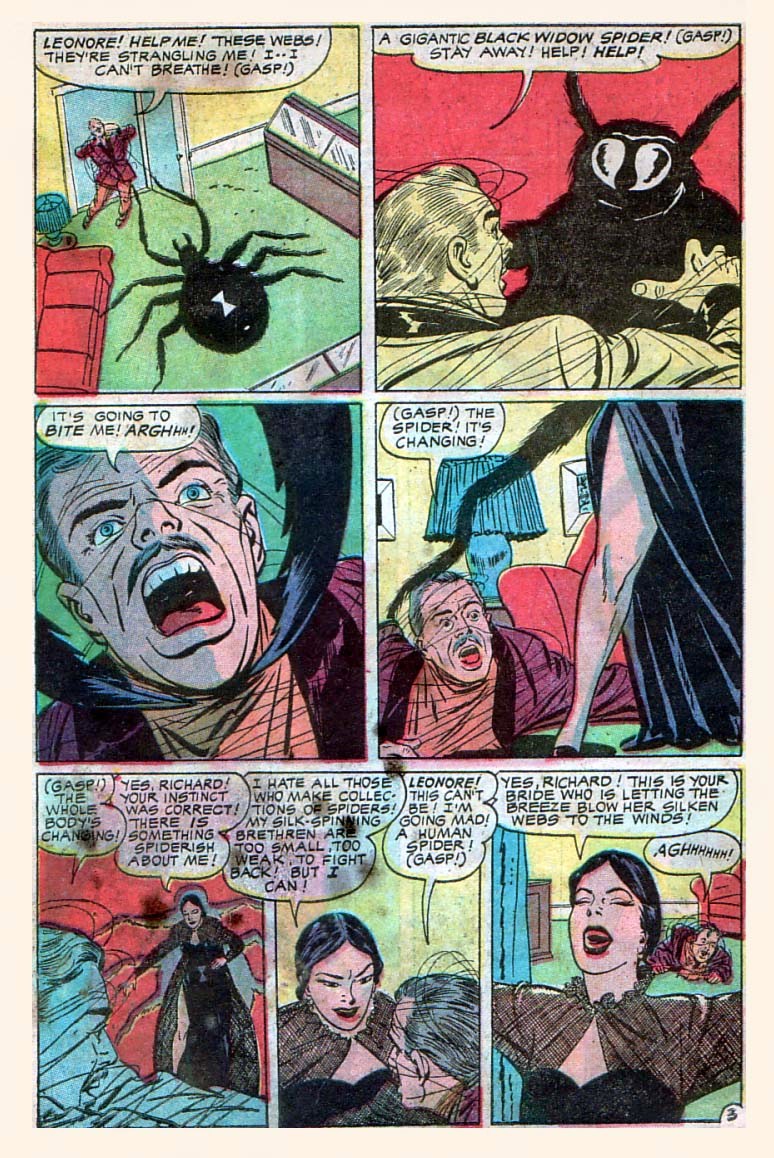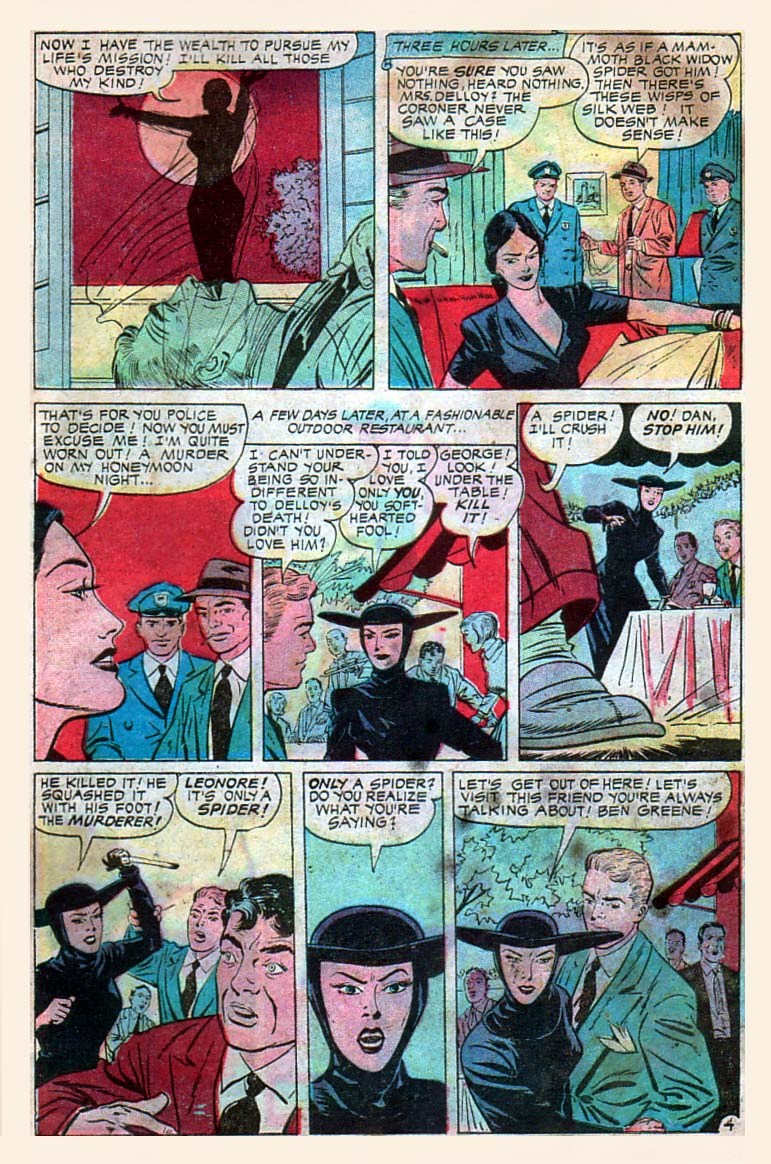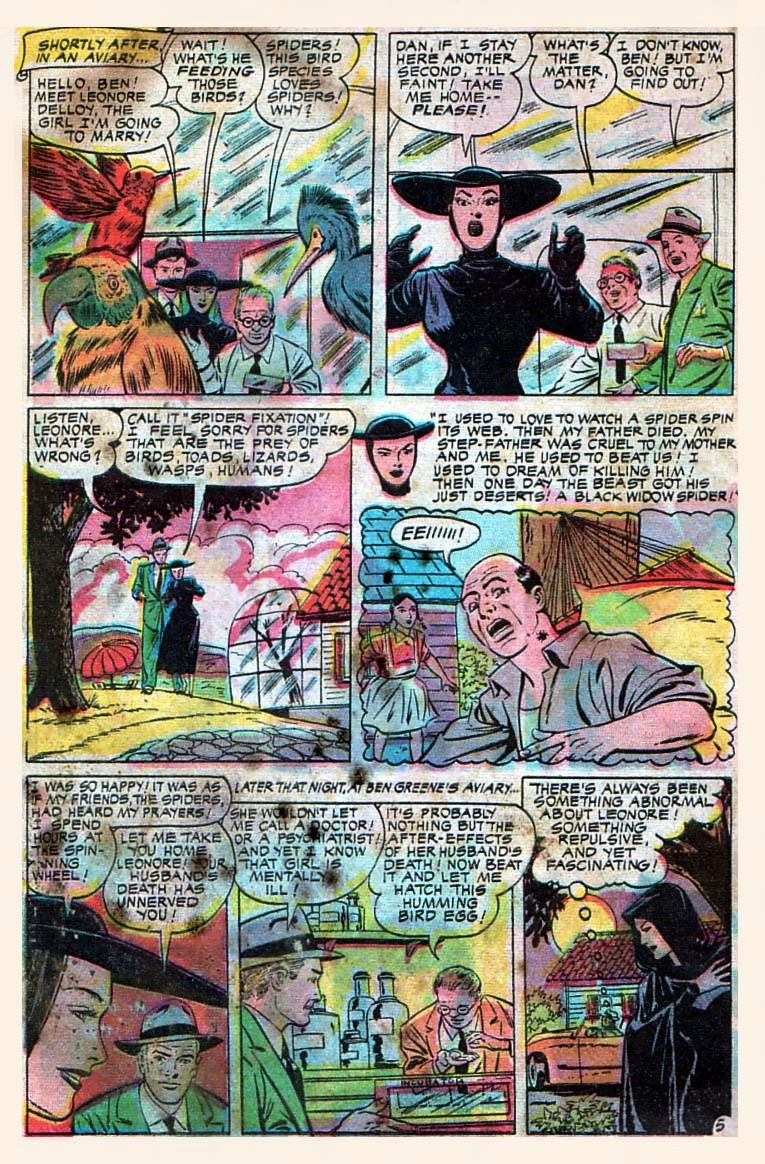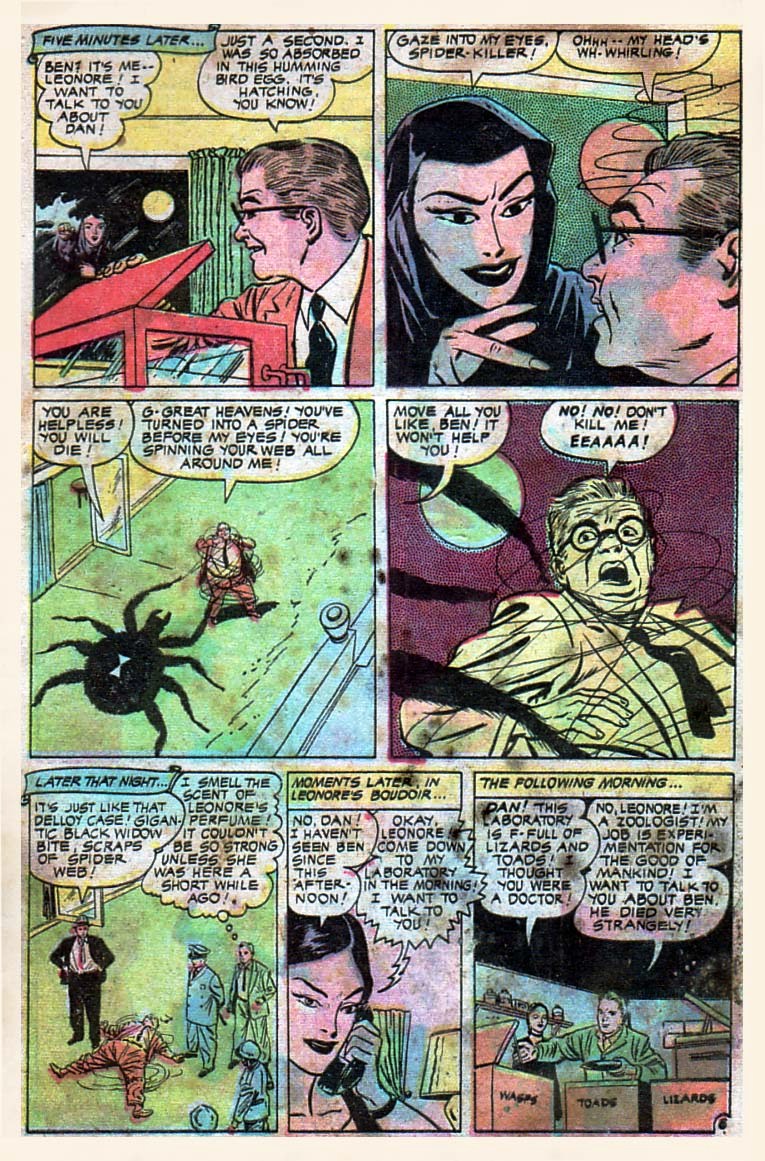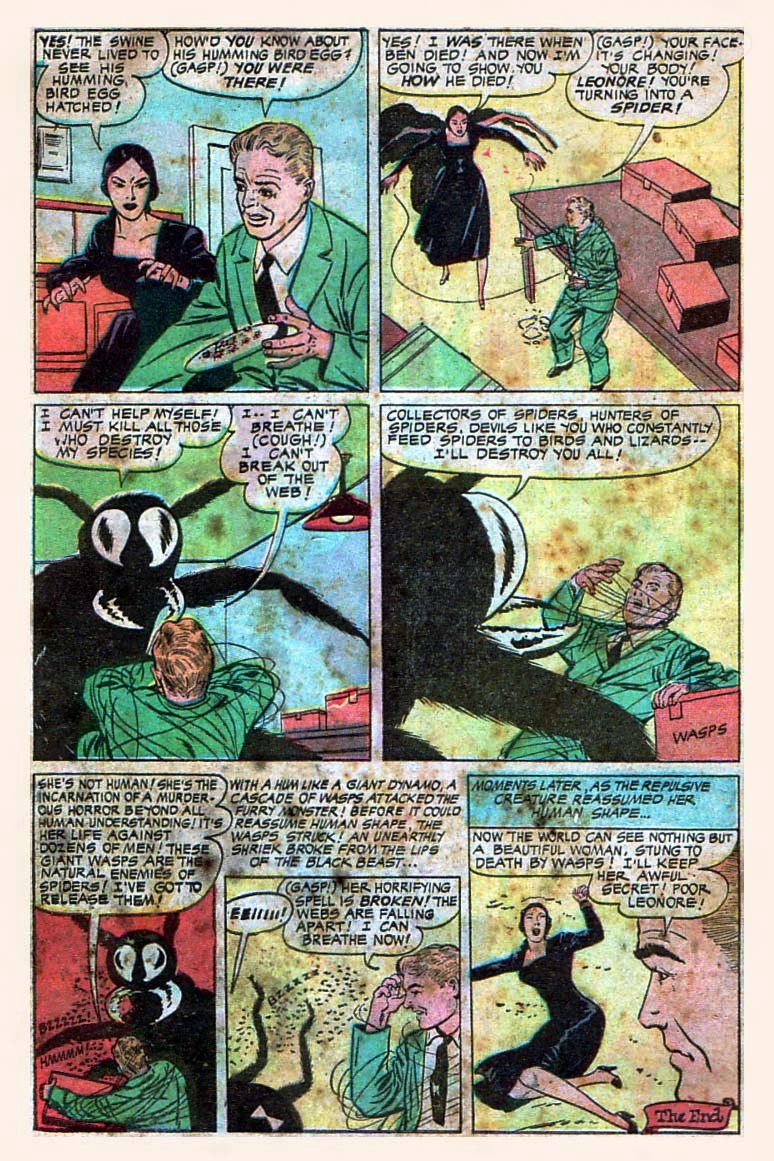 CBS Radio Mystery Theater (#265) – Black Widow (1975)
---
Stranger in Studio X
From Eerie (Avon) #16 (1954)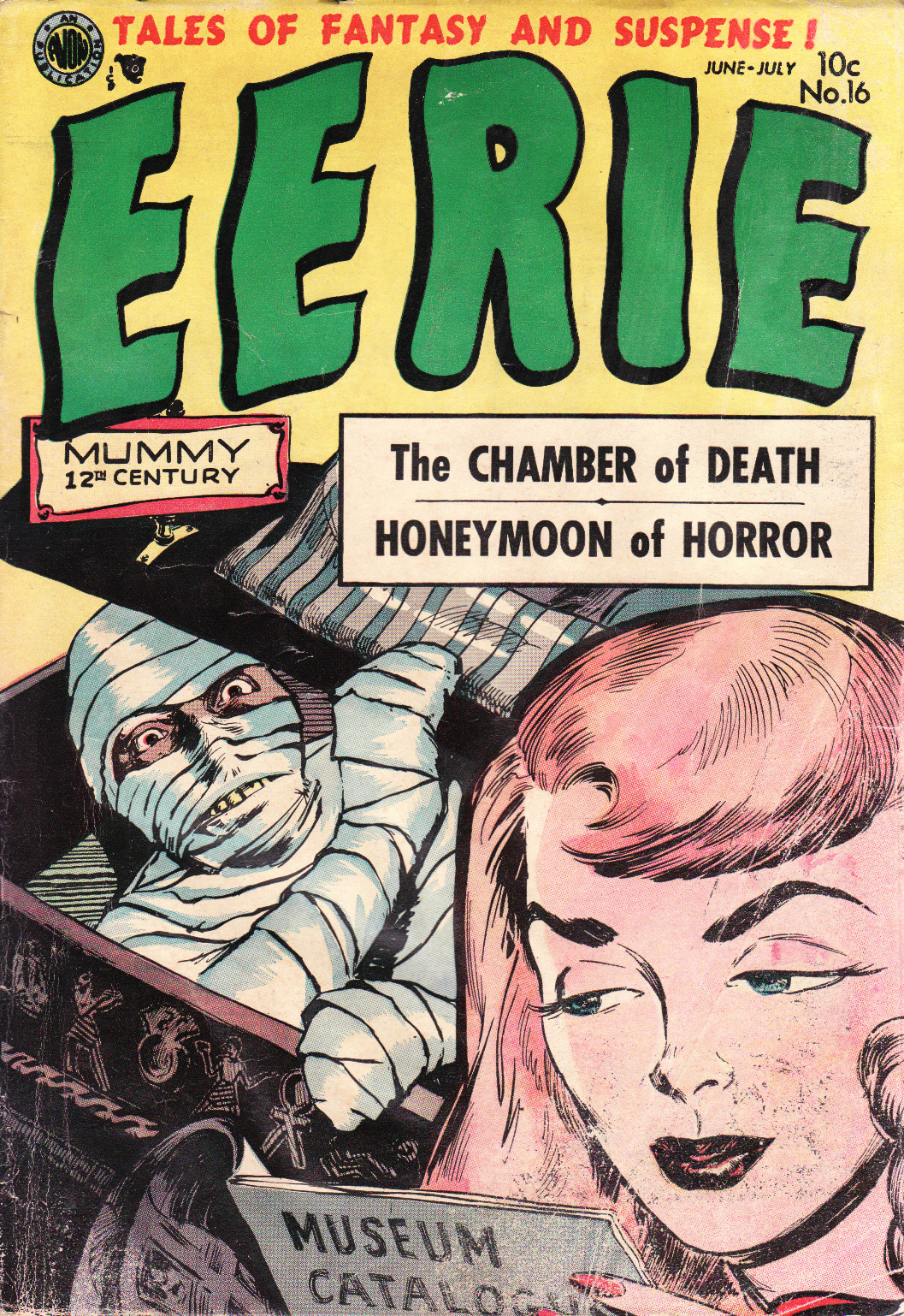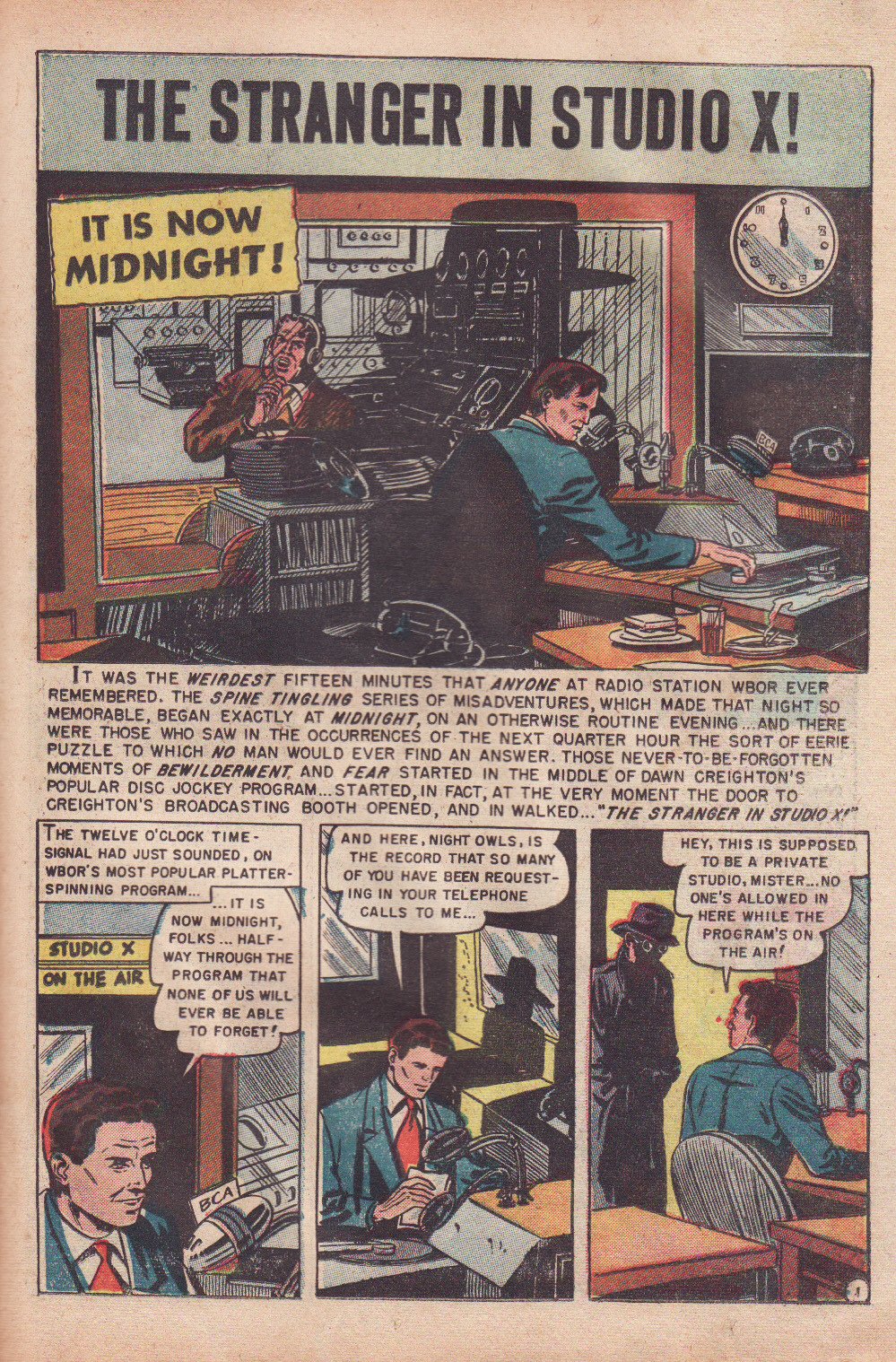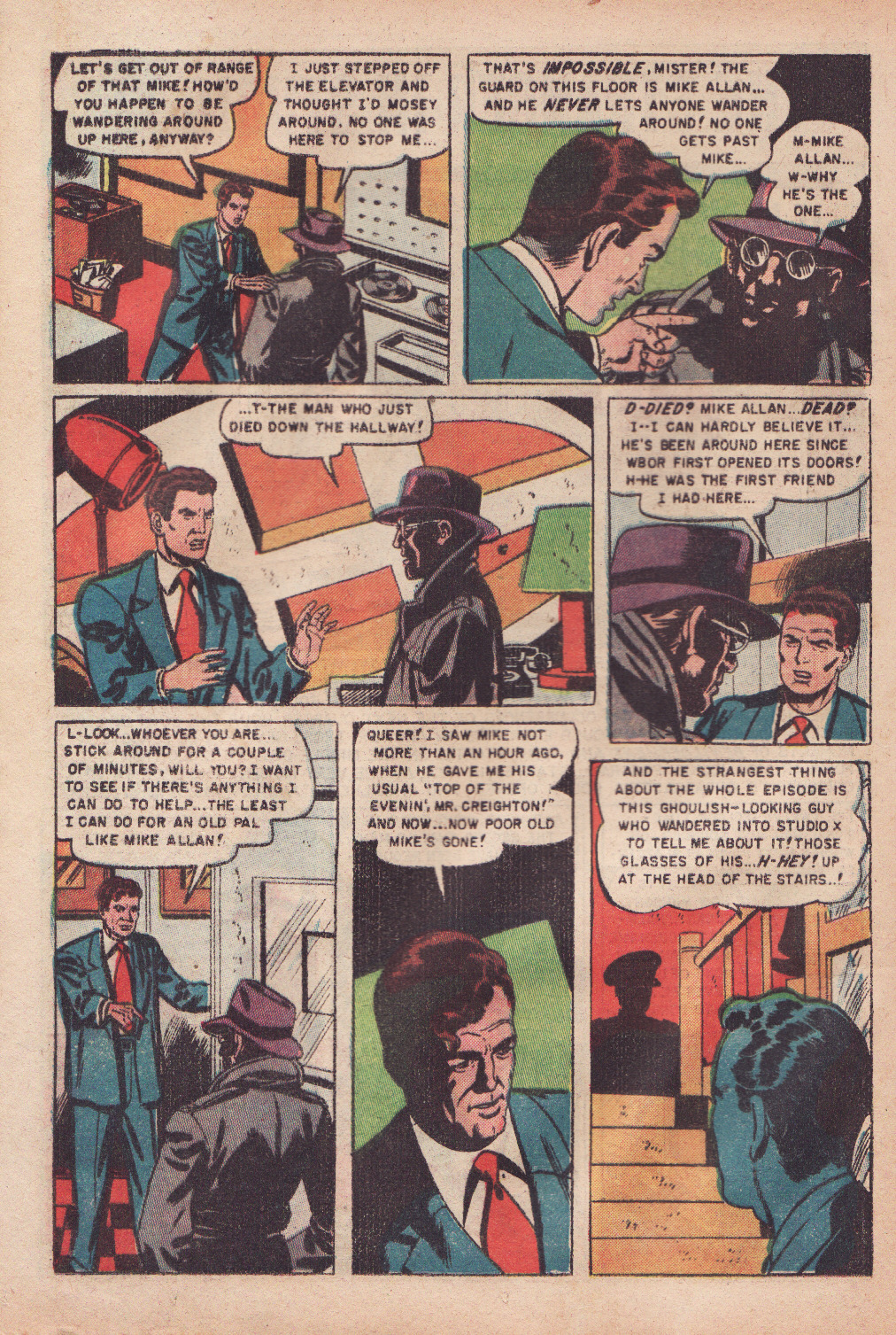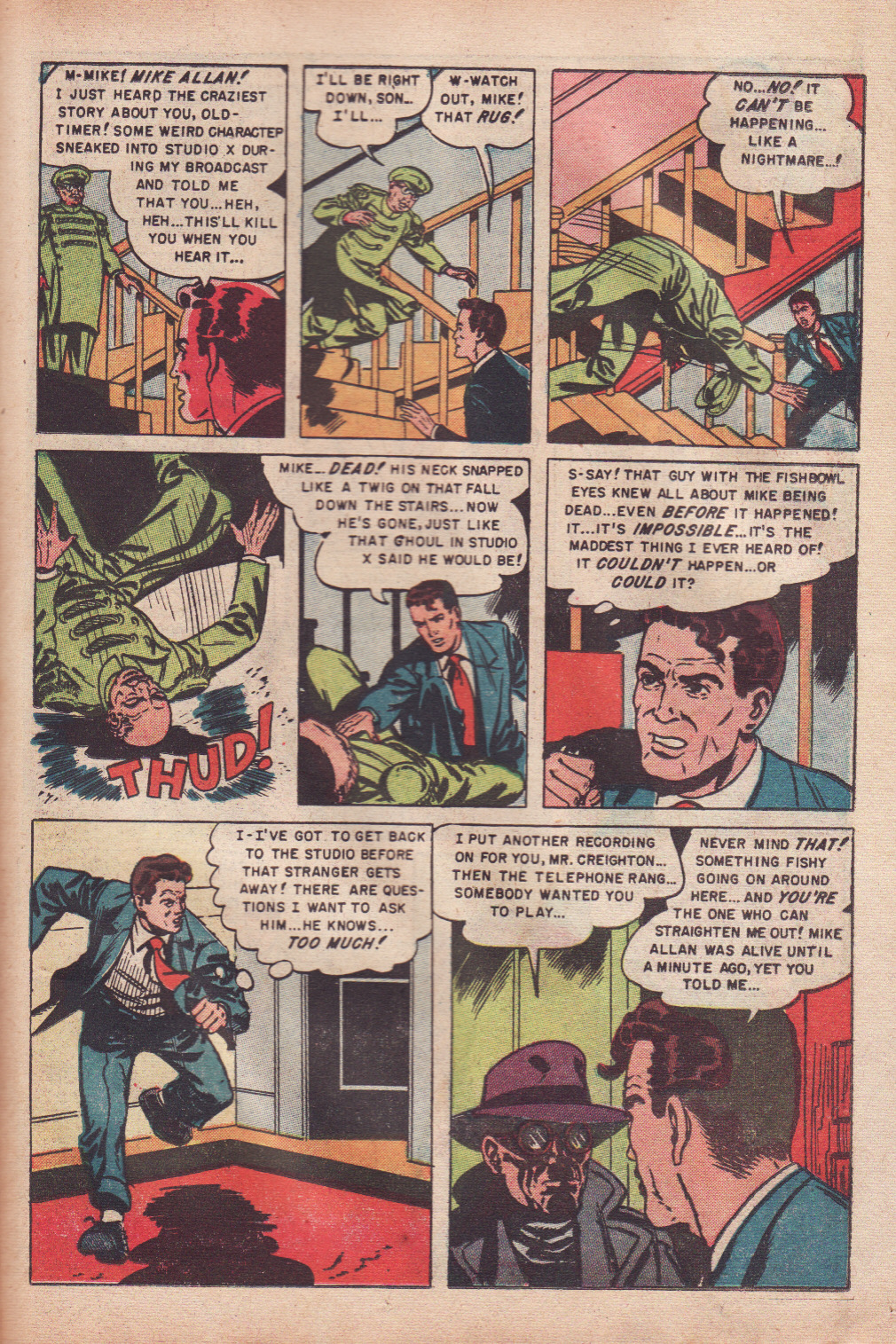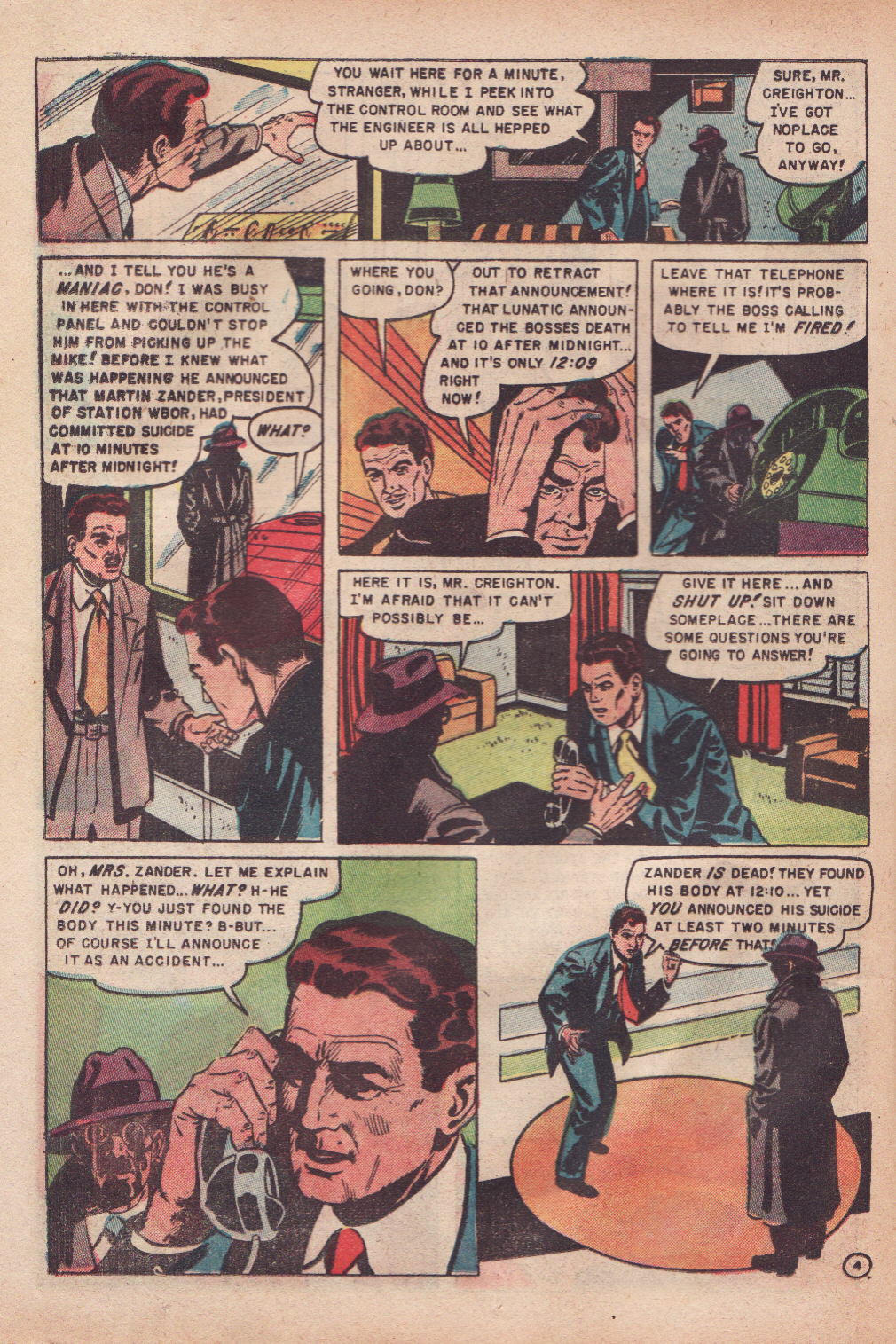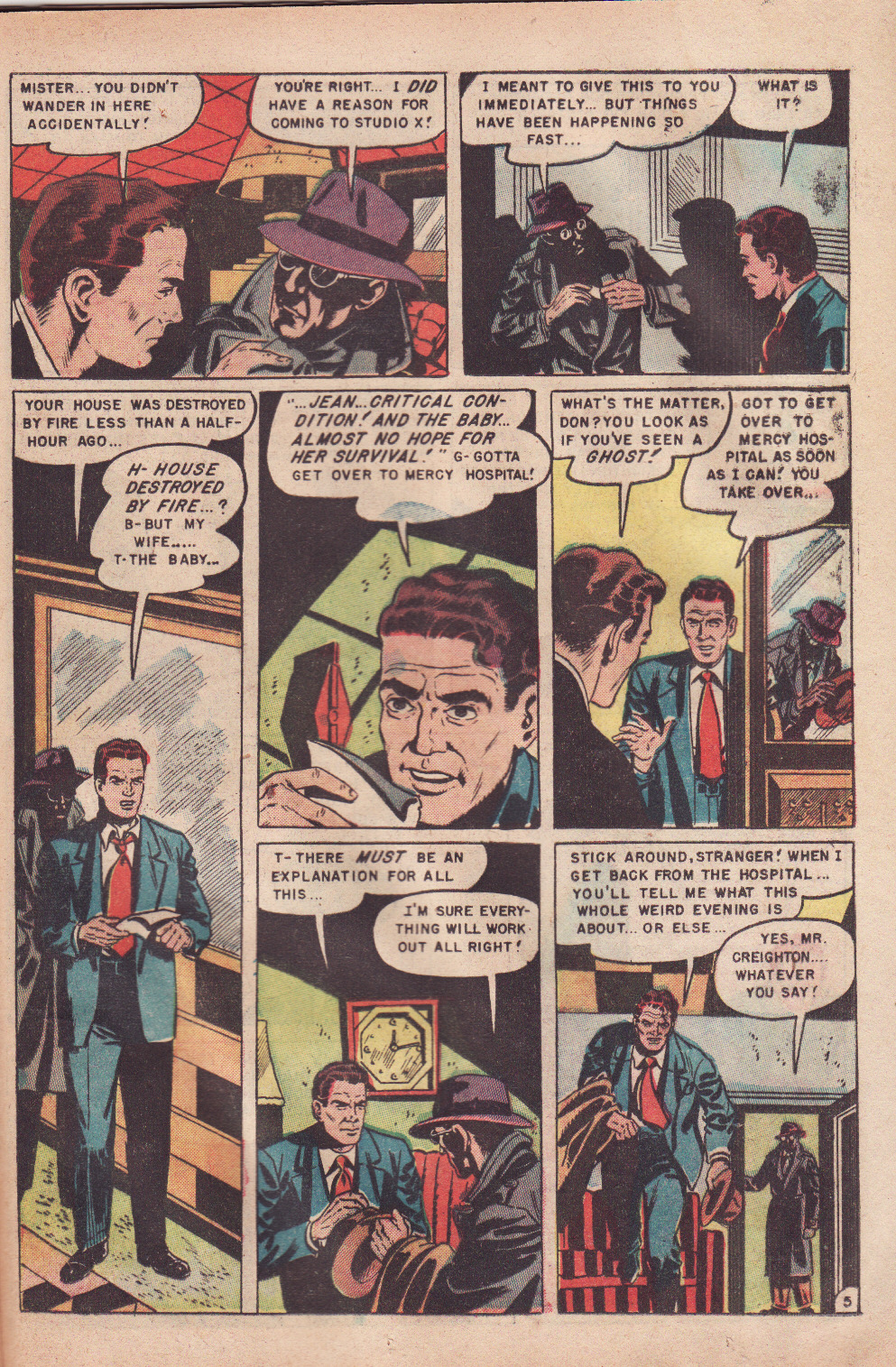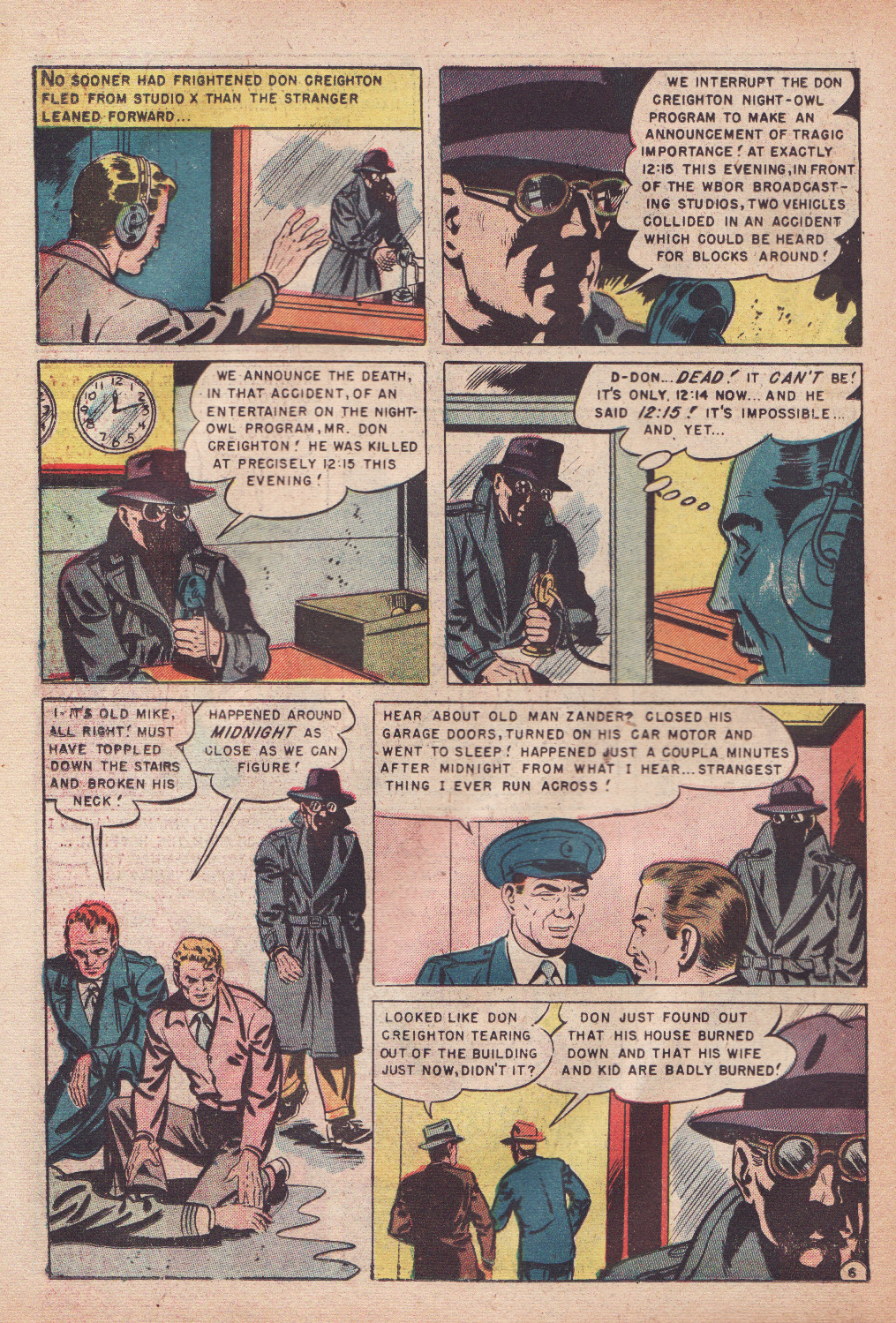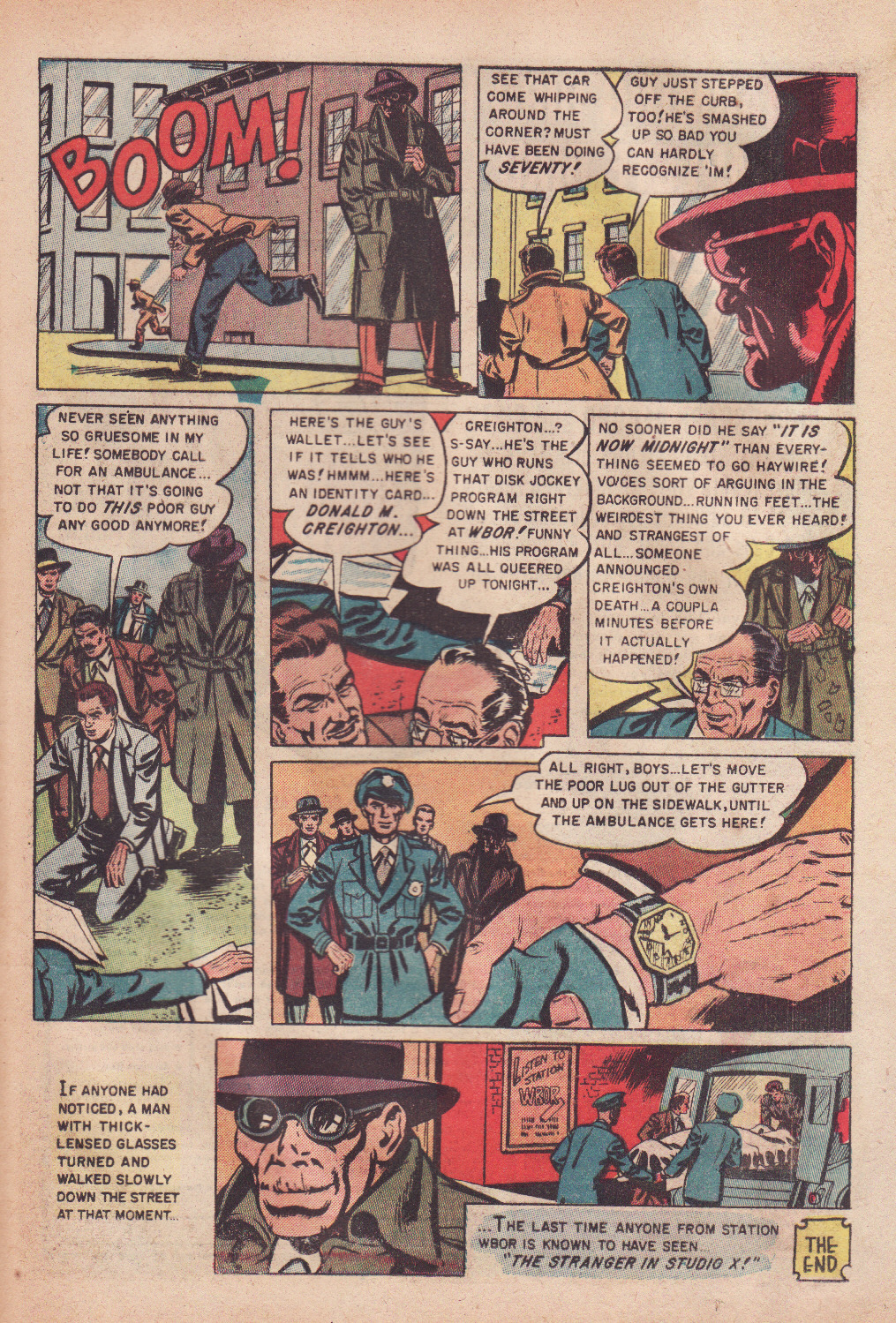 Lights Out – The Coffin in Studio B (1946)
---
EC Comics Adaptations
If you are lucky enough to find these gems in reprint, the following list of comic book stories from EC Comics have all had broadcast radio versions:

Crypt of Terror #18 – The Maestro's Hand
Witch's Tale – The Gypsy's Hand

Weird Fantasy #13 – Home To Stay
Suspense – Kaleidoscope

Weird Fantasy #4 – Mad Journey
Escape! – The Earthmen

Vault of Horror #1 – Horror In The Night
Suspense – House on Cypress Canyon

Weird Science #12 – Chewed Out
Suspense – The Invader and Dimension X – Pictures Don't Lie

Weird Fantasy #1 – Trip into the Unknown
Suspense – Report From A Dead Planet

Crime SuspenStories #2 – The Corpse in the Crematorium
Suspense – Dead Earnest

Tales from the Crypt #29 – Sucker for a Spider
Lights Out – The Spider

Tales from the Crypt #38 – Tight Grip
Lights Out – The Story of Mr. Maggs and Mysterious Traveler – The Visiting Corpse

Tales from the Crypt #29 – A Rottin' Trick
The Strange Dr. Weird – White Pearls of Terror

*For the bulk of this list I am indebted to Radio Horror Hosts, one of the foremost sources for the history of Old Time Radio horror and the creeps who hosted it.
---